Welcome to WCPSS Early College Application Process
If you are returning to this site and you have already created an account using a current Wake County Public School System User ID and password, click here to log in.
If this is your first time visiting this site, please provide the requested information below. An account will be created for you and you will receive an email with instructions for completing the application.
A current Wake County Public School System Student ID # and a parent email are required to create your account. For more information please contact the Office of Magnet and Curriculum Enhancement Programs at earlycollegeprograms@wcpss.net.
All Early Colleges offer Express Bus Transportation.
Express Transportation - Parent provides transportation to/from centrally located stop; District provides transportation from centrally located stop to school, then back to the centrally located stop in the afternoon.
With Express Transportation, parents accept responsibility for driving their student to a central location such as a school or a shopping center for pick up by the school bus. The school bus will travel to several express stops before it delivers students to their school. In the afternoon, students are returned to the express stop for pick up by parents. Parents should anticipate that it will take the bus driver longer to safely travel the bus route during peak traffic times than for the parent to drive from their home to the school. The distance from the home to an Express Bus Stop is too far for a student to walk to, if the parent is unable to provide transportation to/from the Express Stop then you should not select a magnet school that offers this type of transportation.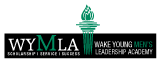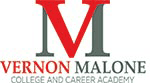 ---